iHeartRadio supports Music in the Parks
Publish Date

Tuesday, 17 December 2019, 10:34AM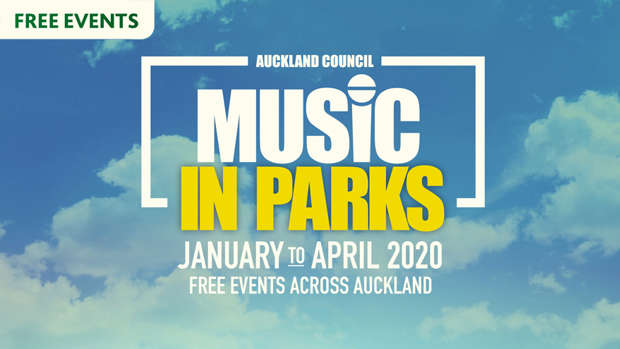 This summer there's a sweet line-up of Kiwi talent at a park near you. With over 70 acts playing everything from blues and rock, to hip hop, pop, classical, jazz, indie, soul and children's music - there's something for everyone!
Be sure to bring along sunblock, drinks and snacks to keep you going through the summer sun.
Music

 in Parks – 2020 Line-up
Auckland Domain Rotunda – Sunday 12 January
Pop by the Rotunda
Gretel
Geoff Ong
Tijay
Omana Beach Reserve – Saturday 18 January
Radio Rebelde
Levy Lights on Project
Sunny Ray
Auckland Domain Rotunda – Sunday 19 January
A World
Music
Celebration
Ijebu Pleasure Club
Banda Latina
Glover Park, St Heliers – Saturday 25 January
Opera in the Park
New Zealand Opera
Opera Factory emerging artists
Jellicoe Park, Onehunga – Monday 27 January
Our Voices – Our Language
Rei
Huia
Plus special guests!
Harvey Wright Park, Birkenhead – Saturday 1 February
Suzy Cato
Bledisloe Park, Pukekohe – Sunday 2 February
Local Sounds
Strangely Arousing
Jarni Blair
The DeSotos
Blockhouse Bay Reserve – Friday 7 February
Blues at Blockhouse Bay
Midge Marsen
Kendall Elise
The Solomon Cole Band
Potters Park, Balmoral – Saturday 8 February
Funk in the Sun
Sandy Mill
BEACHWARE
Investigator
Auckland Domain Rotunda – Sunday 9 February
The Electronic Aquarium
Yoko-Zuna
Researchintospeed
Imugi
Basque Park, Newton – Saturday 15 February
Uptown Sounds, brought to you by Uptown Business Association
Ed Waaka
Sojourn
The BackChat
Pluto
SUSO Artists
Lloyd Elsmore Park, Pakuranga – Sunday 23 February
The Hits Kiwi Anthems
The Feelers
Jason Kerrison
AutoMatic 80s
Anika Moa
Henderson Park – Saturday 29 February
Radio Hauraki Rock Royale
Bleeders
City of Souls
Racing
She Loves You
SUSO Artist
Walmsley Park, Mt Roskill – Sunday 1 March
Fresh Takes
Unchained XL
Sleepwalk Skeletons
Triplean
Manly Beach Reserve – Saturday 7 March
Groove at the Beach
Alae
Kong Fooey
Ben and Brody
Auckland Domain Rotunda – Sunday 8 March
Jazz at the Rotunda
Steve Thomas Electronic
Auckland City Scoundrels
Miho Wada
Hayman Park, Manukau – Saturday 14 March
Flava Urban Beats
P-Money
David Dallas
Kings
Emily Muni
Lepani
Hobsonville Point Park – Saturday 21 March
A Little Bit of Everything
Danny McCrum
Spawts
Violet Highway
Jack Pringle Library Green, Te Atatu – Friday 27 March
Otium
Leighton Fairlie
SUSO Artist
Auckland Domain Rotunda – Sunday 29 March
Love Songs from the Underground
The Hallelujah Picassos
Carb on Carb
Lucky Boy
Maybury Reserve, Glen Innes  – Saturday 11 April
Party in the Park
Three Houses Down with General Fiyah
Te Oro artists
Groove House
Hayman Park, Manukau – Thursday 6 February
Waitangi ki Manukau (Acts TBC)
Myers Park, Auckland Central
Myers Park Medley (Acts TBC)
Falls Park, Henderson
Brass at the Falls (Acts TBC)
Nathan Homestead, Manurewa
Jazz at the Homestead (Acts TBC)