Khalid's dream was to go to the Grammys, now he's got five noms!
Publish Date

Thursday, 30 November 2017, 3:14PM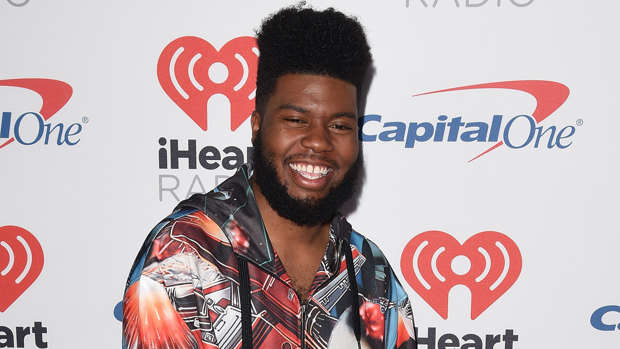 Aspiring singers always look up to their idols when seeking inspiration, and sometimes aspiring to things like awards are a goal to reach in a budding artist's eyes. Many artists never have the honour of being nominated let alone winning a Grammy.
When the American musician Khalid was 15, he tweeted his aspirations to go to the biggest night in the music industry. Now, three years later he's been nominated for not one, not two, but five awards.
The news of his Grammy nominations has meant that artists all over the globe have been congratulating him; including Sam Smith, Ellen DeGeneres, Lorde, Ty Dolla $ign and many more.
The 19-year-old has rocketed up in the charts since debuting his album American Dream. He's also had several singles playing on radio stations accross the planet, including 'Location', 'Saved' and 'Young, Dumb & Broke'.
The teen grew up in different parts of the US due to his mum's military career, however Linda Wolfe was into her mustic too, performing in the US Army Band. She told KFOXTV: "I instilled in him at an early age to be confident in your gift. So that's what he is and what he's portraying now.
"It's in our DNA I always wanted my children to be in some form of arts. I think it's important for expression, self-expression and I noticed that Khalid loved that. He loved to sing, loved to act and he's talented in that."
He studied singing and musical theatre in high school but also worked hard to get his music heard on the radio. As his popularity began to rise, he began working with some big names including the likes of; Calvin Harris, Marshmello, Future, Logic and Lorde.