Madonna's Got A Pretty Demanding Tour Rider
Publish Date

Thursday, 3 March 2016, 12:22PM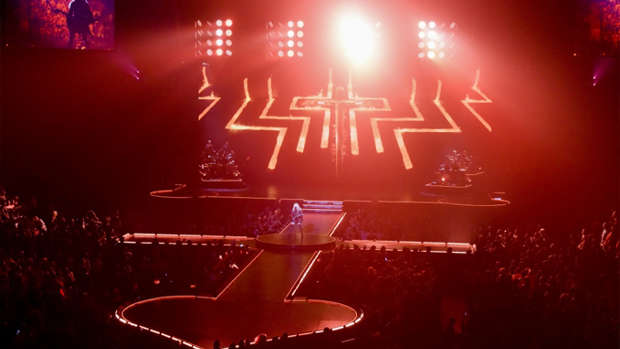 Madonna is rumoured to be in the country ahead of her two shows at Vector Arena this weekend. And if her previous rider is anything to go by her entourage and venue staff have their hands full for the next few days.
According to the rag mag on her MDNA Tour she travelled with an entourage of 200 people. That includes 30 body guards, an acupuncturist, a yoga instructor, an on-site dry cleaner and several personal chefs. While it's not surprising that Madonna travels with such a massive team we can't help but wonder if that number includes crew members that work backstage on the tour. 
Her backstage demands are just as lavish. Apparently her menu is strictly vegan. She likes there to be 20 international phone lines in her dressing room, for the furniture to be draped in special fabric and decorated with lilies and white and pink roses with their stems cut to exactly six inches. And according to OK Magazine, Madonna demands a brand new toilet seat for every venue. 
While on the road Madonna likes to take her home with her. All hotel furniture must be removed and replaced with the furniture that she has shipped around the world where ever she goes. 
When Madonna dropped into Manilla on her Rebel Heart Tour authorities at Ninoy Aquino International Airport revealed three fully-loaded cargo aircraft containing various stage props, sound system, the stage and Madonna's costumes were used to transport the mammoth production. The planes touched down in Manilla a day before her two scheduled concerts. The three Boing 747's contained over 400,000 kilograms of equipment.